BASIC INFO Production Testing Packaging Cases
Discharge Hoses can be equipped with fixed steel flanges, loose steel flanges or rubber flanges. And wear resistant of discharge hoses are suitable for dredging slurry and sand. It's available inner diameters up to 1300mm, various lengths and pressure ranges.
discharge rubber hose with fixed steel flange
dicharge hose with loose flanges
discharge hose with steel flange
Structure:
Inner layer: wear-proof natural rubber and synthetic rubber
Reinforcement layer: high strength chemical fiber
Outer layer: natural rubber and synthetic rubber.
Smooth surface.
View testing videos about our floating hose:
Specification: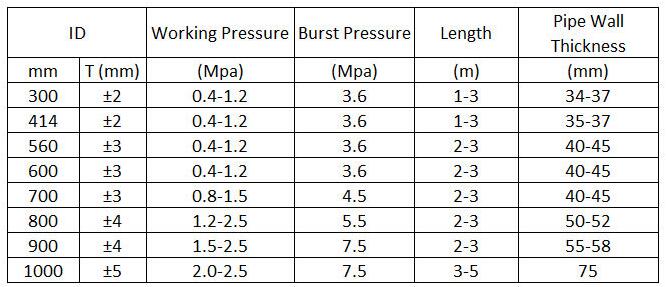 View production videos about our dredging hose:



View testing videos about our dredge hose:
Armored Floating Hose Pressure Testing